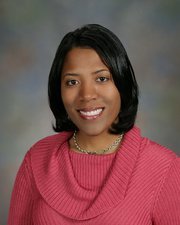 Robyne McCullough
News Producer, WBAL-TV (Baltimore)
Earned CIVICUS citation: 2009
UMD Class of 2011, Broadcast Journalism
How did CIVICUS impact your professional path?
CIVICUS gave me a very important skill for my line of work. It gave me an awareness of perspectives outside of my own. The program challenged me to think outside of myself, and what I knew in order to consier the circumstances and vantage points of others. As a journalist I strive to give voice not only to the people with the bullhorns, but also those drowned out by the shouting.
How did CIVICUS impact you personally?
I had the chance to live in the same building as 100 or so of the most creative, passionate people I know. They come from a variety of backgrounds and are drawn to a wide range of disciplines. The people you meet in CIVICUS are engaged in their communities and they care about the future of the country and the world that we live in. CIVICUS alums I know are now spread across the world, the country and across the great state of Maryland. Four years after graduation, I keep in contact with close friends and former classmates.
Student Involvement:
Intern, WBFF-Fox 45 (Baltimore)
Intern, WTTG Fox 5 (Washington, D.C.)
Intern, WUSA 9 (Washington, D.C.)
Director, Anchor, and Reporter, Capital News Service Television Bureau
Jimènez-Porter Writer's House
Teaching Assistant
Mentor, CARing Project
Last modified
11/16/2018 - 2:19 pm