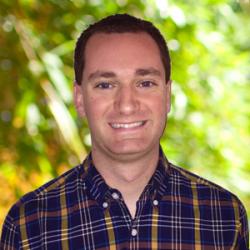 Ray Regimbal
Project Manager, Fire Engine RED
Earned CIVICUS citation: 2007
UMD Class of 2009, B.S. in Marketing
B.A. in Government and Politics
M.P.A from University of Baltimore
How did CIVICUS impact your professional path?
The CIVICUS internship program created the professional path I'm still on today. Until my marketing internship in Undergraduate Admissions through CIVICUS, I never considered a career in higher education. I'm still working in higher education today and loving every minute of it.
What would you share with prospective CIVICUS students and parents?
I can't imagine my years at UMD without CIVICUS. In addition to making so many great friends, I learned more about myself and the world around me through CIVICUS than in any other class. There is nobody more dedicated to the success of the program and every single one of its students - and alumni! - than former and founding director Sue Briggs.
Student Involvement;
Study Abroad (Ireland and Northern Ireland)
Student Volunteer Coordinator, DC Mayoral Campaign
Marketing Intern, UMD Office of Undergraduate Admissions
UMD Student Judicial Board
Last modified
11/16/2018 - 2:18 pm