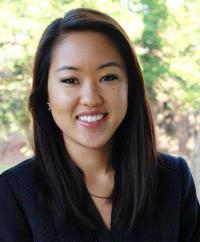 Jamie Lee
Consultant, Deloitte
Earned CIVICUS Citation: 2011
UMD Class of 2013, Journalism and English Language and Literature
What would you say to students considering joining CIVICUS?
Absolutely do it. I made the decision because the residence hall has air conditioning. Beyond A.C., you'll gain many experiences that you will not have otherwise. The people in CIVICUS are awesome and the small community makes UMD more manageable.
How did CIVICUS help you on your professional path?
CIVICUS helped me develop professional writing skills like creating a quality resume and cover letter or writing appropriate emails. CIVICUS also encouraged me to take an interest across disciplines thus expanding my knowledge and skills. Finally CIVICUS helped me learn how to create a close knit, diverse community.
Student Involvement:
Editor-In-Chiedf, Paper Shell Review
Editor-In-Cheif, Stylus: A Journal of Literature and Art
Model United Nations
Resident Life
Senior Event Manager, Memorial Chapel
Urban Education Leaders Internship Program, Junior Associate, DC Public Schools
Last modified
11/16/2018 - 2:13 pm