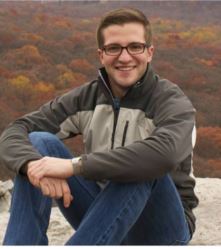 David W. Nelson
Protocol Officer and Social Secretary to the Swiss Ambassador, Washington, D.C.
Earned CIVICUS citation: 2009
UMD Class of 2011, Government and Politics
Read David's BSOS Profile Spolight 
How did CIVICUS impact your personal life?
CIVICUS changed the way that I view my role as a citizen...for the better. Because of my involvement in CIVICUS, I'd like to think that I place greater emphasis on the power of diversity and, moreover, what can be accomplished through a diverse, engaged community.
How did CIVICUS help you on your professional path?
It was at 30,000 feet over the New Mexico desert where I realized how complimentary CIVICUS was to my field. I was on a flight home from interning at a protocol officers conference when I learned that both CIVICUS and the protocol field are grounded in the principles of civility and respect. Having a foundational training in these disciplines through CIVICUS prepared me for a career in protocol.
Last modified
02/28/2018 - 11:09 am