Joining CIVICUS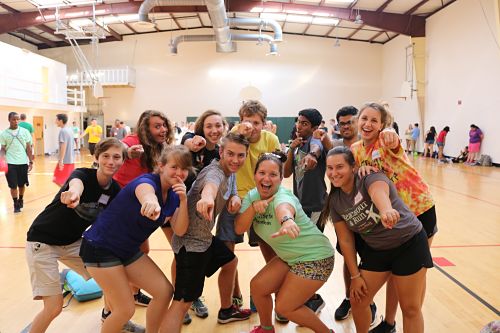 CIVICUS seeks students who have a demonstrated commitment to service, citizenship, and leadership in their communities. Invitations are extended based on a variety of factors.
Did you receive an invitation to join the CIVICUS Living and Learning Program at the University of Maryland? If so, accept your invitation below. 
Remember: To join CIVICUS, you must confirm your enrollment with three separate offices:
1) CIVICUS for acceptance into the living and learning program (We would prefer if you notified us of your decision by April 15, but the absolute deadline to accept your invitation is May 1, 2017)
2) University Undergraduate Admissions Office for general acceptance to the University (by May 1, 2017) 
3) Department of Resident Life to secure your housing in Somerset Hall (by May 1, 2017) 
All first-year CIVICUS Associates must live in Somerset Hall for at least their first year at the University. Be sure to complete the 2017-2018 Housing/Dining Services Agreement by May 1, 2017, to be eligible to live on campus.  The housing agreement can be found at www.reslife.umd.edu.
We also encourage you to connect with us at the CIVICUS sessions during the University of Maryland 2017 Admitted Student Open House Events. Newly admitted students and their families will have an opportunity to learn more about the CIVICUS program as current Associates, alumni, and staff lead a panel discussion and answer questions.  A tour of Somerset Hall will follow.
**Register for  Admitted Student Open House  events as soon as possible,  as they tend to fill up quickly!**
If you did not receive an invitation but are interested in being considered for the CIVICUS program, please contact us for more information.
Don't forget to join our invitee Facebook group: CIVICUS Invitees UMD Class of 2021