Each year we invite a select number of talented incoming freshmen to join the CIVICUS Living and Learning Program, a two-year citation program that focuses on community service learning, advocacy, and leadership development. We invite students whose applications to the University of Maryland show a strong interest in community service, leadership, advocacy, and/or political engagement. CIVICUS is a close-knit, diverse community of civically engaged students committed to making positive change. We hope you join us.
---
How to Accept Your Invitation
You will not automatically be enrolled in CIVICUS. Before the May 1 deadline, you must accept your invitation to the university and CIVICUS in the MyCoalition checklist.
All first-year CIVICUS students must live in Somerset Hall. But accepting your invitation will not automatically enroll you in housing at UMD. To be eligible for housing and a room in Somerset Hall, you must complete the 2019-2020 Housing/Dining Services Agreement at reslife.umd.edu prior to May 1, 2019.
---
Admitted Student Open House
Be sure to sign up for a UMD Admitted Student Open House AND attend the CIVICUS session to learn more about the program. You'll meet staff and faculty, current students, and alumni, and tour Somerset Hall, where all first-year students live. You'll also hear from a panel of CIVICUS students about their perspective on the program, get the details on living in the residence hall, and have an opportunity to ask any questions in a follow-up Q&A.
Spaces to the Admitted Student Open Houses fill up quickly, so register today at https://admissions.umd.edu/visit/campus-programs/admitted-student-open-house.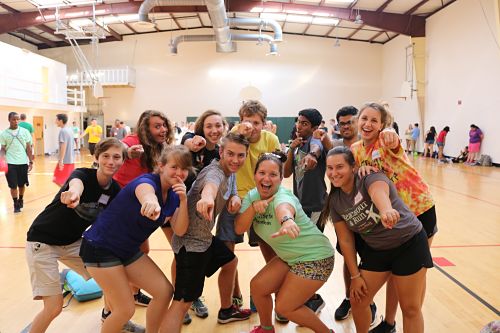 ---
Interested in being considered for the CIVICUS program but didn't receive an invitation?
Please complete our self-nomination form.
Last modified
03/08/2019 - 4:04 pm