Each year we invite a select number of talented incoming freshmen to join the CIVICUS Living and Learning Program, a two-year citation program that focuses on community service learning, advocacy, and leadership development. We invite students whose applications to the University of Maryland show a strong interest in community service, leadership, advocacy, and/or political engagement. CIVICUS is a close-knit, diverse community of civically engaged students committed to making positive change. We hope you join us.
---
Self-Nomination
Are you committed to serving your community and creating social change? CIVICUS might be a match for you. If you're interested in being considered for the CIVICUS program but didn't receive an invitation, consider completing our self-nomination form.
Applications for self-nomination will be reviewed and decisions sent in early May.
---
How to Accept Your Invitation
You will not automatically be enrolled in CIVICUS. Before the May 1 deadline, you must accept your invitation to the university AND ALSO accept your invitation to CIVICUS in the MyCoalition checklist.
All first-year CIVICUS students must live in Somerset Hall. *Please note - accepting your invitation will not automatically enroll you in housing at UMD. To be eligible for housing and a room in Somerset Hall, you must complete the 2020-2021 Housing/Dining Services Agreement at reslife.umd.edu prior to May 1, 2020. If you have completed your Housing/Dining Agreement and accepted your invitation to CIVICUS, you will automatically be placed in Somerset Hall.  
*Given the unprecedented situation surrounding COVID-19, for Fall 2020 only, we will consider exceptions to this requirement. If you have an exceptional circumstance and must live at home, please reach out to us to discuss the possibility of an exemption of the residency requirement.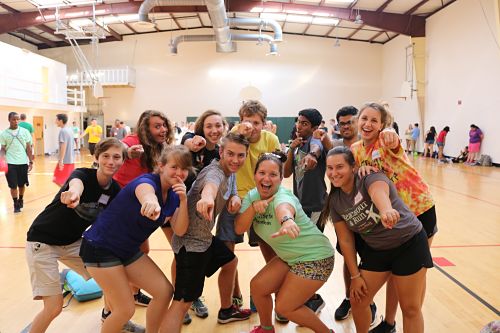 Last modified
03/28/2020 - 4:21 pm