Each year we invite a select number of talented incoming freshmen to join the CIVICUS Living and Learning Program, a two-year citation program that focuses on community service learning, advocacy, and leadership development. We invite students whose applications to the University of Maryland show a strong interest in community service, leadership, advocacy, and/or political engagement. CIVICUS is a close-knit, diverse community of civically engaged students committed to making positive change. We hope you join us.
---
How to Accept Your Invitation
You will not automatically be enrolled in CIVICUS. Before the May 1 deadline, you must accept your invitation to the university and CIVICUS in the MyCoalition checklist.
All first-year CIVICUS students must live in Somerset Hall. But accepting your invitation will not automatically enroll you in housing at UMD. To be eligible for housing and a room in Somerset Hall, you must complete the 2019-2020 Housing/Dining Services Agreement at reslife.umd.edu prior to May 1, 2019.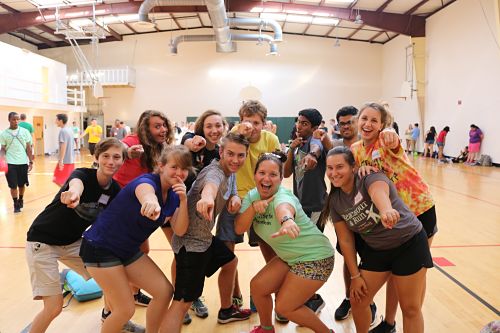 Last modified
01/23/2019 - 4:34 pm