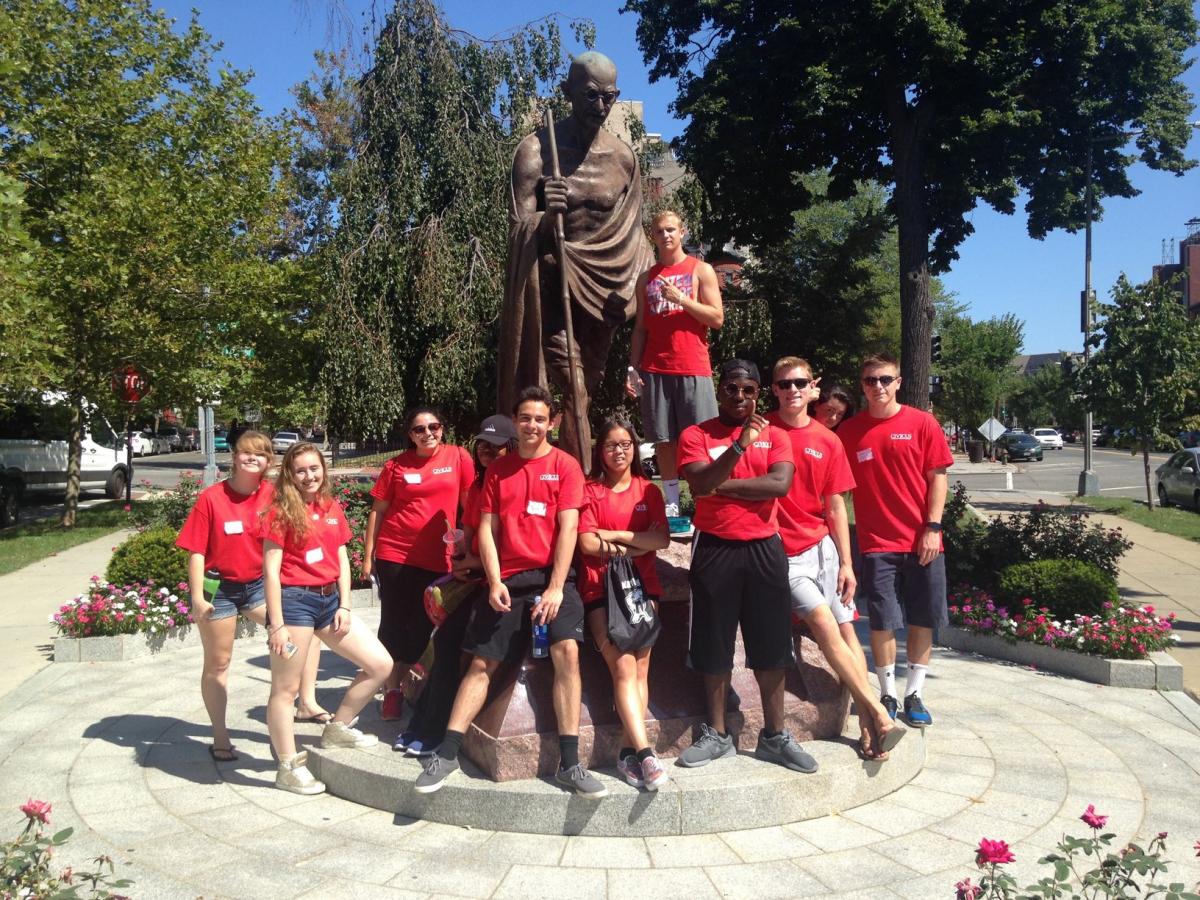 CIVICUS Living and Learning Program is a two-year invitational, academic citation program housed in the College of Behavioral and Social Sciences. CIVICUS empowers students to become active and engaged citizens through a focus on five pillars:
Citizenship
Leadership
Community Service Learning
Community Building in a Diverse Society
Scholarship
CIVICUS Associates:
Volunteer with non-profit organizations
Develop and organize community service projects
Intern at the University, in the community, and in the DC Metropolitan area 
Creating a community among the approximately 100 diverse and passionate CIVICUS Associates is an essential part of the program. Students take a core set of classes, live together in Somerset Hall, and participate in community service projects. Though the citation portion of the program takes place during the students' first and second years, many of our juniors, seniors, and alumni remain involved in CIVICUS. 
Last modified
02/28/2018 - 10:45 am