What are living and learning programs?
Residential programs that incorporate academic experiences and community building over the course of one or more academic years. Students live in the same residence hall, are enrolled in several of the same courses, and participate in out of classroom experiences that focus on academic and program themes.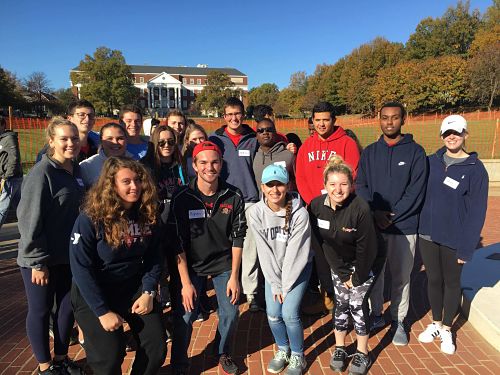 What are the benefits of living and learning programs?
Research* has shown many benefits of participating in a living and learning program.
These include:
Higher levels of academic confidence
More likely to mentor other students
Higher levels of engagement throughout college
Building lasting firendships
Interacting closely with staff and faculty
At the University of Maryland, living and learning programs provide students with the intimacy and connection of a small college, while also providing access to the tremendous resources of a large research university.
*Reference: Brower, A.M. & Inkelas, K.K. (2010). Living-learning programs: One high-impact educational practice we know a lot about. Liberal Education, 96(2), 36-43.
Last modified
02/28/2018 - 11:02 am