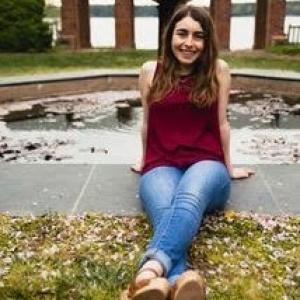 Leila Bouhussein - President
Leila is a sophomore International Business major, Arabic minor, from Leonardtown, Maryland. As the President of the CIVICUS Student Advisory Board, she is very excited to work with her amazing team to open new doors for CIVICUS associates, while further bonding the tight-knit community. Her favorite service project is the Ronald McDonald House. Outside of CIVICUS, Leila is an active member of her sorority, the Women in Business Association, and College Republicans. In her free time, you can find Leila binge watching Netflix, finding a new place to explore, and/or hanging out with her great friends.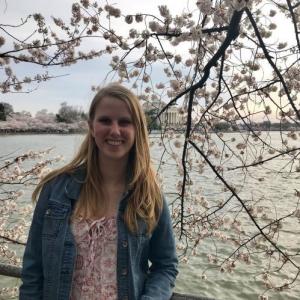 Marina Kissner - Vice President
Marina is a sophomore kinesiology and psychology major from Torrance, CA. Outside of being Vice President for the CIVICUS Student Advisory Board I am on the Women's Club Volleyball Team and she works for the University of Recreation and Wellness at Eppley Recreation Center. She also loves spending time attending UMD sports games and going into D.C.  She is grateful for the CIVICUS program because everyone was so welcoming and made her transition moving across the country very easy. She looks forward to serving as Vice President and helping improve a program that has given so much to her.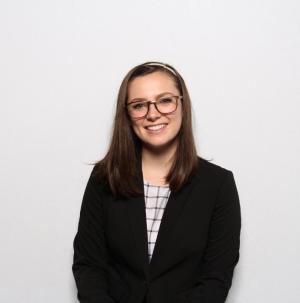 Clare Riley - Treasurer
Clare is an Accounting major in the Smith School of Business from Ocean City, Maryland. She plans to add a Supply Chain Management double major. She is also a second-year CIVICUS associate who is actively involved in Women in Business. College Republicans and her sorority. Clare is the current CSAB Treasurer and looks forward to helping to organize future events. In her free time, Clare loves to watch movies and documentaries about sharks and is frequently
rewatching New Girl with the amazing group of people she met through CIVICUS.
.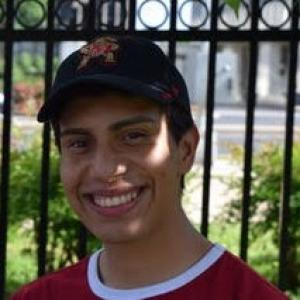 Jason Hernandez - Service Co-Chair
Jason is a sophomore Public Health Science major from Silver Spring, MD. In addition to his work with CIVICUS, he is also a member of the College Success Scholars Program which serves black and latino male students, and provides them with the necessary tools and resources to achieve their academic goals at the University. As a member of the service chair committee, he hopes to expand service projects so that CIVICUS associates can engage in our community within a wider variety of service projects.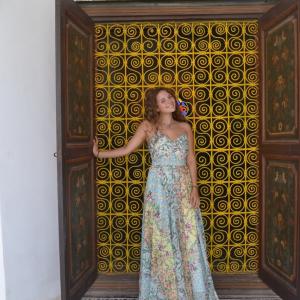 Lizzie Mafrici - Service Co-Chair
Lizzie is a sophomore Women's Studies and Government and Politics double major with a concentration in International Relations. She is a second-year CIVICUS associate and is very excited to continue to grow the Board. Outside of CIVICUS, she is Vice President of the University of Maryland's Preventing Sexual Assault organization and an active member of her sorority, Delta Phi Epsilon. Through her sorority, she also works with UMD's Greek Life run Ten Woman Plan which helps to combat sexual assault within and outside of Greek Life. She also studied abroad in Amazonian Brazil during Summer 2018.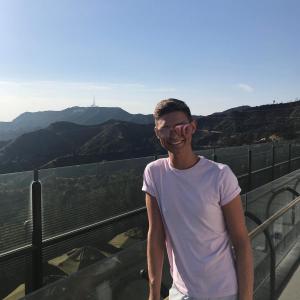 James Hogan - Outreach Co-Chair
James is a sophomore pre-nursing major from Ellicott City, MD. He is a second-year CIVICUS associate. Aside from his involvement in CIVICUS, on campus he is the co-president of the Pre-nursing Society and a Community Assistant at the Queen Anne's service desk. He enjoys hanging out with his friends, watching youtube, eating sushi, and going to the gym during his free time. His favorite part of the CIVICUS program is the strong sense of community it builds between its students. As the Outreach co-chair he hopes to promote CIVICUS across the university as the amazing program that it is.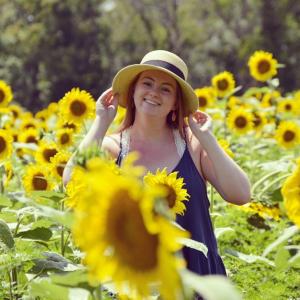 Mary Margaret Bilodeau - Outreach Co-Chair
Mary Margaret is a sophomore in the College of Letters and Sciences with an intended double major in Marketing and Information Systems. Having lived in Maryland all her life, she is a proud terp and so happy to be a CIVICUS associate. In addition to CIVICUS, Mary Margaret is also involved with the Alpha Lambda Delta and Phi Eta Sigma honor society and is excited to join more clubs on campus.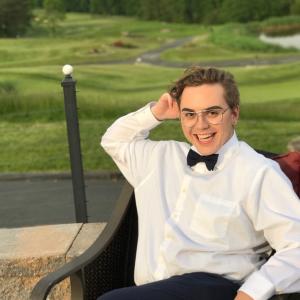 Tommy Jackson - Programming Co-Chair
Tommy is a Sophomore Fire Protection Engineering student from Bel Air, Maryland. He is also a second-year CIVICUS associate who, in his first year, earned the "Champion of a Diverse Society" award for his commitment to extend his own boundaries and the boundaries of the CIVICUS program to reach and accept people of all backgrounds. Tommy is very passionate about meeting people from different places and learning as much as he can about everyone and where they come from. As Programming Co-Chair, he plans to make fun events for all CIVICUS associates to enjoy and show everyone how much fun it is to be a part of our program.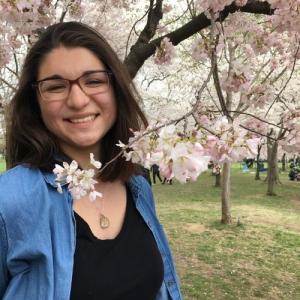 Kayla Conklin - Programming Co-Chair
Kayla is a sophomore Anthropology major from Bel Air Maryland in Harford County. She is the Co-Chair for the Programming committee along with Tommy Jackson. Additionally, she may be found working in the CIVICUS office as the undergraduate TA for the program. She is excited to host fun and educational events that strengthen the community aspect of CIVICUS. Her skills in the field of art and design will make for fun and crafty events.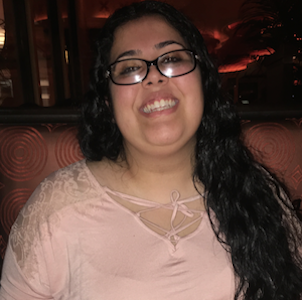 Ketki Chauhan - Alumni Chair
Ketki is a junior marketing and psychology double major from Olney, Maryland. In addition to serving as the Alumni Chair, Ketki works at the Substance Use, Intervention, and Treatment unit at the University Health Center and is involved with the student-group, Terps for Recovery. She is also an intern with Allied Integrated Marketing as a College Ambassador for Lionsgate Films, and leads dialogue groups as a Peer Dialogue Leader for the Common Ground Multicultural Dialogue Program. Outside of these roles, Ketki enjoys watching movies (especially Bollywood films) and going to Starbucks to try their newest drinks.
Last modified
11/16/2018 - 2:43 pm